Download our free brochures
Select the appropriate brochure to learn more about courses:
Check out our high-quality language programs located in Heidelberg and the comfortable accommodations, and much more! Download our brochure for free to find your ideal language course; we will happily answer any questions you may have.
Contact us
Do you wish to get more information about our programs ?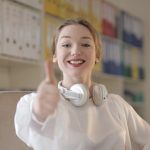 We would be glad to help you!