Apply for a visa for Germany
We support you with all necessary documents
We are happy to help you with the essential steps to acquire a visa! If you need an official confirmation of enrolment to apply for a visa to enter Germany, we will gladly help you by issuing an appropriate invitation and other necessary documents.
In order to receive the visa, the German embassy or consulate commonly requires proof of health insurance and accommodation in addition to confirmation of the language course. These documents vary depending on the respective national visa regulations.
Therefore, we ask you to inform yourself about the visa regulations at the German embassy of your home country in time. Usually, the processing time for the visa is between 6 and 8 weeks.
In general, there are two different types of visas that are applicable for the majority of our students:
Tourist Visa
If you plan a course stay of 12 weeks or less, you will likely have to get a tourist visa. Since the valid period of this visa is 12 weeks, you must travel back to your home country and start the visa process again at the German embassy or consulate after the allotted time.
Language Learning Visa / Student Visa
If you decide to stay for more than 13 weeks, you will likely be issued a language learning visa (Sprachkursvisum). You can convert the language learning/student visa into a residence permit in Germany, allowing you to extend your stay several times without returning to your home country!
Required documents
If you want to apply for a language course visa or a student visa, you must fulfil some conditions. These may vary depending on your country of origin. Therefore, please check with your German Embassy / Consulate of the Federal Republic of Germany before registering with Alpha Aktiv.
From our experience, we suggest you have the following items:
Confirmation from a language school showing that you have enrolled in a language course with at least 24 lessons per week (invitation letter from Alpha Aktiv)
Confirmation of Accommodation. You are welcome to book your accommodation with us directly here!
A passport
A blocked account showing financial stability. As a rule, 861€ per month is necessary for this. A letter of commitment is also an acceptable alternative
Proof of health insurance
Two passport photos + two correctly filled out application forms
(Possibly) a University entrance qualification, which authorizes you to study in Germany. You can check this here
Letter of invitation
For us to issue your invitation letter, the following steps are necessary:
You register for a language course with us using our registration form.
You transfer the fees, which you can find on our invoice, to our bank account.
You send us a copy of your passport and a copy of the payment receipt by email and let us know at which German Embassy you will apply for your visa.
The invitation letter will be sent to you within one business day.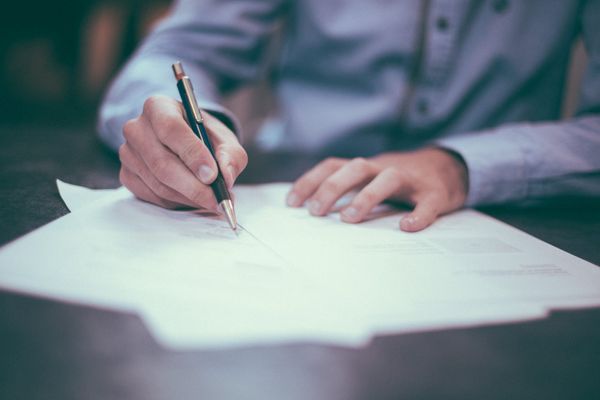 Contact us
Do you wish to get more information about our programs ?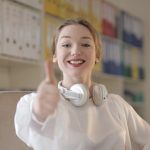 We would be glad to help you!